10 reasons of illustrator's poverty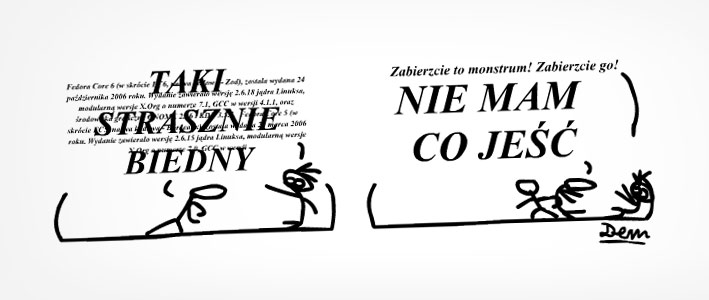 Smutny wpis dziś. Ponarzekam sobie (bardzo to lubię) na temat tego dlaczego nigdy nie będzie mnie stać np. na własne mieszkanie, a mimo to robię to co robię i jestem na dodatek w to zaangażowany na tyle, że się 'wyzewnętrzniam' o tym na blogu.
Sorry, this entry is only available in Polish. Contact me if you want to read a translated post.