uTest Apphance
New interface for the mobile app testing system.
uTest Apphance platform is used to enhance the process of testing mobile applications. It makes easier to report bugs by users and inform app developers about occured crashes.
My job was to create the complete interface of a web application based on Twitter Bootstrap framework. The design was created using Unicorn Admin theme, but made from scratch, because HTML of mentioned theme was not elastique enough for our needs.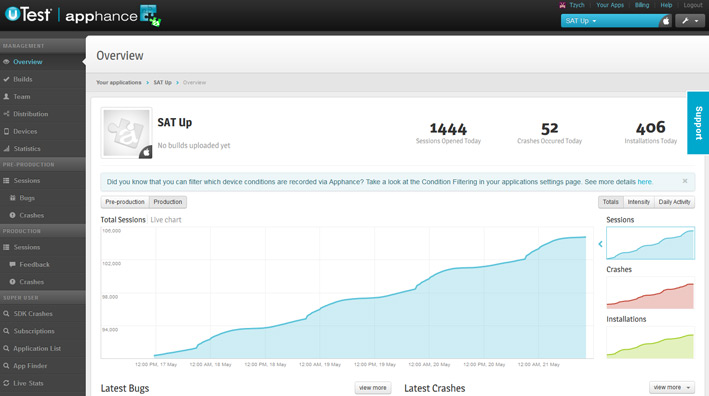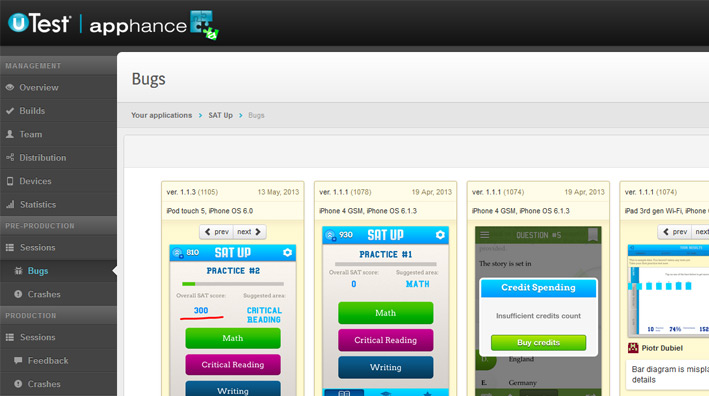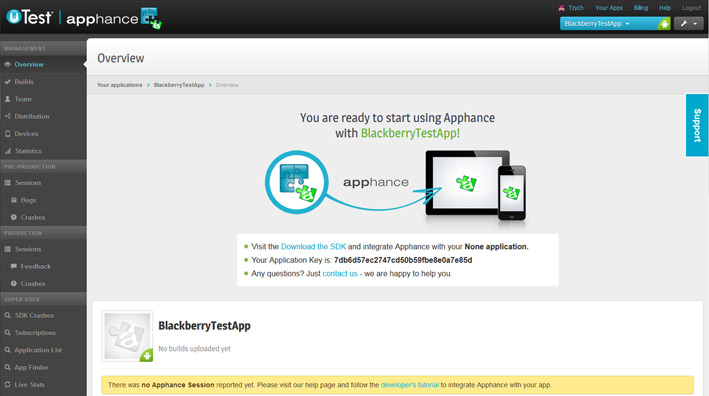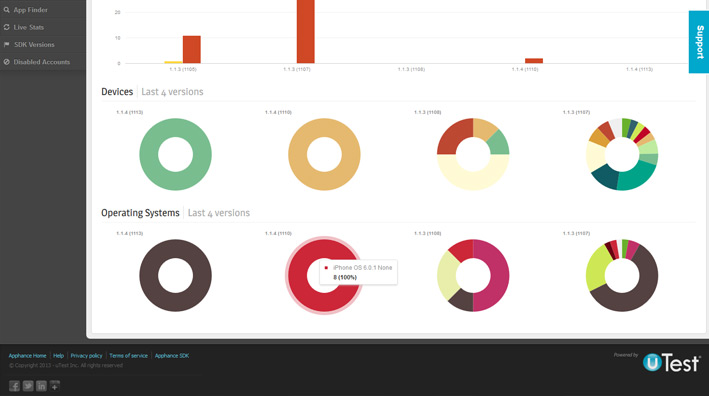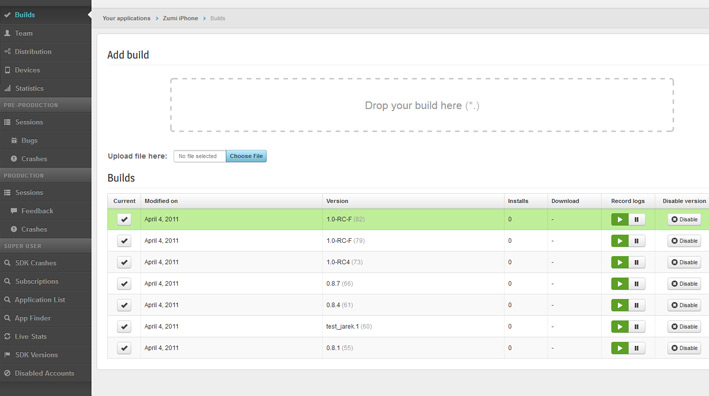 Interface was build using the old code, but the whole back-end was rewrited in the same time, so I had to cooperate well with the programmers.
Technology used from my side: HTML, CSS, jQuery, Twitter Bootstrap, Google Visualization API
Responsive CSS
My task was to make the design also good-looking on iPad devices. Old interface wasn't responsive at all. I've menaged to go further and make design usable even on iPhone screen.